heritage, Cité-du-Havre and guided tours
Habitat 67 on MaTV
Lucette Lupien was able to discuss with Sophie Vallerand the guided tours and the demands of the residents regarding the institutional actors of the sector. The latter could give a new dynamic to the sector by highlighting, among other things, the numerous artifacts of Expo 67, from paths and urban furniture to art installations and abandoned buildings. This is the case, among others, of the former Musée-des-Beaux-Arts. To learn more, download the entire Tropiques Nord/Habitat 67 presentation!
Book your ticket for the Habitat 67 tour now!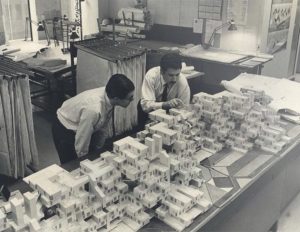 LEGO blocks played an important role in the design of Habitat 67. Review the original models and Lego reconstructions.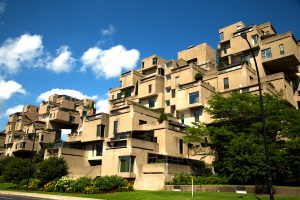 To celebrate its 55th anniversary, Habitat 67, is once again opening its doors to the public in 2022. Book your tickets now at habitat67.com!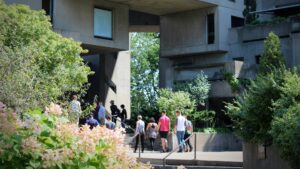 Passionate about history and Expo 67? Join our team of guides for the Habitat 67 guided tours, from May to October 2022.