Montreal's architectural icon
Photo credits: Cramer & Miau / Judith Bradette
Designed by Moshe Safdie for Expo 67, Habitat 67 is the official legacy of Terre des Hommes/Man and His World and its only intact original pavilion
Located at Cité-du-Havre, a century-old artificial peninsula expanded for Expo 67, Habitat 67 enjoys breathtaking views of the river, downtown and the Old Port of Montreal.
Book your ticket for the Habitat 67 tour now!
Since 2017, Habitat 67 offers guided tours during the summer season. These tours provide a direct appreciation of Habitat 67, its history and architecture, and contribute directly to its preservation.
We are seeking passionate to show Habitat 67 to the world! Want to share your passion about architecture, d'Expo 67 and Habitat 67's unique story and features??Join the guides team for Summer 2022!
Guided tour in English
Check our website, newsletter and social medai for the next dates!
Visite guidée en français
Dates announced soon!
Follow Habitat 67 to see more!

Habitat 67 :
a tribute to an icon and its creator
Photo: courtesy Safdie Architects
Latest news from Habitat 67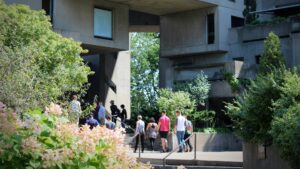 Passionate about history and Expo 67? Join our team of guides for the Habitat 67 guided tours, from May to October 2022.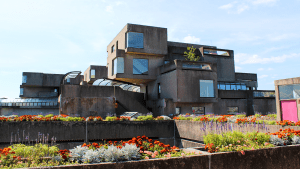 Habitat 67 is pleased to announce the return of Montreal's architectural icon guided tours on July 27, 2021. Book now, places are limited!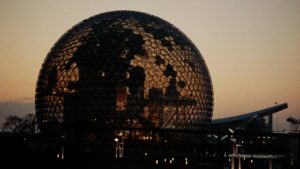 Impressions of Expo: the NFB takes you on a tour of the Expo 67 site aboard the Expo-Express, by helicopter and by…hovercraft!