"I used all the Lego blocks in Montreal"
LEGO blocks played an important role in the design of Habitat 67. Review the original models and Lego reconstructions.
Between Habitat 67 and Lego blocks, it is a long story that starts from its conception. Indeed, Moshe Safdie used many blocks of the famous Danish brand. So much so, that he came to empty the stock of the Montreal toy stores. When the time came to materialize the concept of his doctoral thesis, developed a few years earlier, itis more specifically on the 2×1 model that he could build his first models.
See images of Safdie's original Lego model, on the new Instagram account The Shape of Things to Come, created by Safdie Architects earlier in 2022.
A Lego version of Habitat 67?
In the early 2010s, an opportunity to pay tribute to this symbiotic relationship between Lego and Habitat 67 presented itself. Indeed, while the building block brand put out a call for projects for its Architecture series, Habitat 67 managed to come out on top in an online poll. On November 30, 2011, Le Devoir reported:
By the end of the day, the iconic building on Marc-Drouin Quay had received more than 107,000 votes from Internet users, 28,000 more than its closest rival, the Colosseum in Rome. The online referendum conducted by the plastic construction cube giant also allows you to vote for the Capitol in Washington, the Eiffel Tower, the Petronas Twin Towers in Kuala Lumpur or the Montjuïc in Barcelona.
Unfortunately, despite the hype, fans of Montreal's architectural icon had to resign themselves to the fact that Lego decided not to go ahead with its Habitat 67 model. That hasn't stopped fans of Moshe Safdie's from continuing to offer Habitat 67 models through the brand's Ideas program. But the prize for recreating Habitat 67 goes to Lego pro Nathalie Boucher, who was asked by La Presse to recreate Habitat 67 in 2012. The result is stunning! Judge by yoursel!
Once again in 2023, Habitat 67 opens its doors to the public! Book your tickets now at habitat67.com!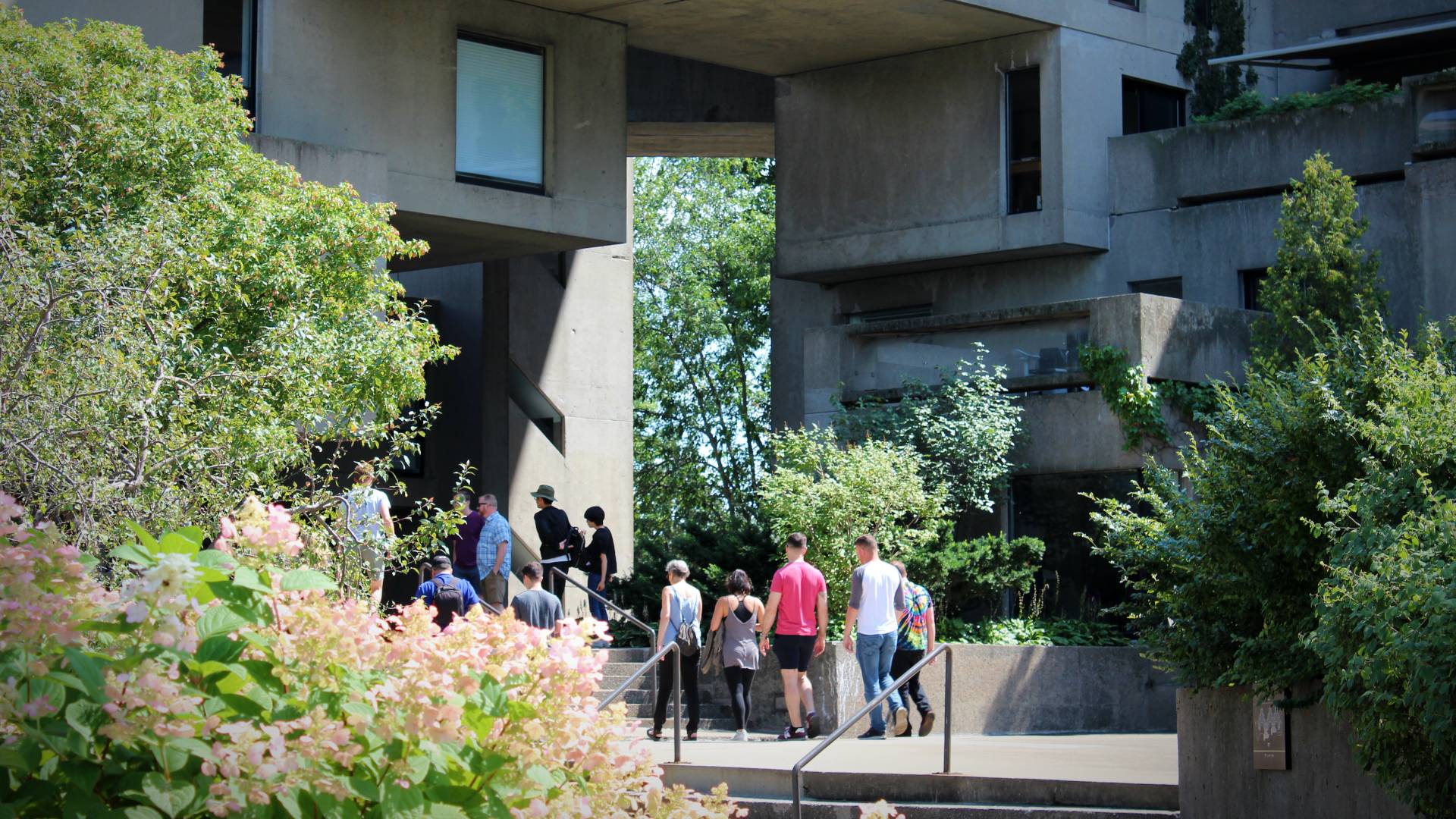 Passionate about history and Expo 67? Join our team of guides for the Habitat 67 guided tours, from May to October 2022.
To celebrate its 55th anniversary, Habitat 67, is once again opening its doors to the public in 2022. Book your tickets now at habitat67.com!