Following the immense success experienced since 2017 the unique guided tour of Habitat 67, the flagship project of Expo 67, will be coming back in 2023.
The guided tours are open to the public and run from Tuesday to Saturday, from May till the Fall (October or novembre, to be confirmed). Still inhabited today, Habitat 67 has fulfilled its mission: to be an example of a modern, innovative, community-based living space whose architecture and design are distinctive and representative of an era and an approach to urban development. We are looking to complete our team of guides – in French and English – as we enter a new season. Tickets will go on-sale as soon as soon as we have completed our guides team.
JOB DESCRIPTION
Following a tour plan developed and documented by professional historians, you will accompany groups of visitors to the Habitat 67 site for tours lasting approximately 90 minutes. The content of the tour covers the history of the site, its architecture and its technical features. It deals especially with the uniqueness of Habitat 67 in the context of Expo 67. Since Habitat 67 is inhabited, the quietness of the space and the residents' privacy are your priority at all times.
Duration: May until November 2023
QUALIFICATIONS AND HIRING CRITERIA
For Guide positions :
-You are a graduate or student in one of the following disciplines: contemporary Quebec history, contemporary art history, animation and cultural research, architecture, design, communication or any related discipline.
-You enjoy transmitting your knowledge and can do so clearly and concisely. In addition, you are respectful of the public while knowing how to manage them. In addition, you are respectful of the public while knowing how to manage them.
– You are not nervous when speaking in public. You are ideally bilingual (FR-EN).
-Your relevant professional experience has led you to play the role of tourist or cultural guide, group leader, teacher or coach.
-Asset : You are passionate and curious about the legacy of Habitat 67 and Expo 67.
Please send your resume and cover letter today to: info@habitat67.org for consideration.
Subscribe to Habitat 67 to stay in touch!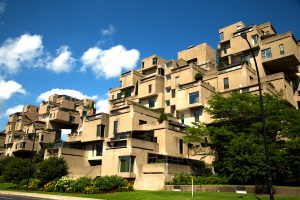 Once again in 2023, Habitat 67 opens its doors to the public! Book your tickets now at habitat67.com!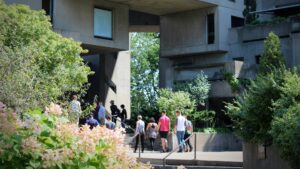 Passionate about history and Expo 67? Join our team of guides for the Habitat 67 guided tours, from May to October 2022.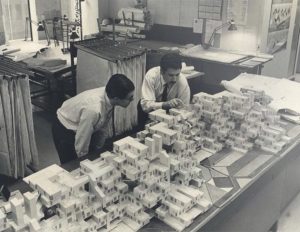 LEGO blocks played an important role in the design of Habitat 67. Review the original models and Lego reconstructions.