About Habitat 67

In creating Habitat 67, architect Moshe Safdie
wanted to offer a fragment of paradise for everyone.
Photo credit:  Thimothy Hursley
Located in the Cité-du-Havre, a century-old artificial peninsula enlarged for Expo 67, Habitat 67 benefits from an incomparable geographical location: in front of the river, downtown and the Old Port of Montreal.
Its terraces offer an unparalleled panorama: city lights, the silhouette of the bridges, the beauty of the maples, oaks and poplars. Add to this idyllic atmosphere the gentle sound of the river and the famous Habitat 67 wave, the sea air and the sky as far as the eye can see. Located near St. Helen's Island, Old Montreal and the Casino de Montreal, this hybrid of quiet and hectic living redefines the urban residential experience with panache.

Habitat 67 – A boat and the city skyline


Habitat 67 – view on Expo 67


Habitat 67 – covered alleyways


Habitat 67 – seem from the water


The Old-Port


Habitat 67 – Biosphere


Habitat 67 – Aerial view


Habitat & Jacques-Cartier bridge


Montréal seen from Habitat 67

Habitat 67 offers the opportunity to live at the city's bustling speed, with its lively evenings and occasional fireworks, or at the peaceful pace of the countryside, surrounded by the waters of the great majestic river.
Habitat's Unique Characteristics

 5/5
The characteristics of the Habitat 67 residences, whose structure is laid out on 12 floors, can be summarized as follows:
15 models varying between 1 and 5 cubes
Views on three sides and terraces for each apartment
Areas from 624 to 3,000 square feet, displayed
over 1, 2 or 3 floors
1, 2, 3 or 4 terraces per residence
Private terraces from 225 to 1,000 square feet
Possibility to add a solarium
6 elevators
Walkways Sidewalks at various levels giving access to residences
Central heating and air conditioning
Excellent soundproofing



Habitat 67 – terrains de tennis


Habitat 67 – une des nombreuses terrasses


Sur une terrasse/vue sur la ville




Habitat 67 – navette Crédit photo : Sotheby's International Realty Québec

Included at Habitat 67

Private shuttle service between the city center and the complex
Security service including an entrance gate, security camera, doorman service on a 24-hour basis
Maintenance of common areas
Postal and newspapers delivery at your door
Reception of parcels and other deliveries in your absence
Free laundry service
Storage compartments
Infrastructure for cable and internet
Depanneur – convenience store
Tennis courts
Gardens maintained by horticulturists
Indoor and outdoor parking lots
Nearby Habitat 67

Tennis club
Playground
Walking and cross country-skiing pathways
Bicycle path (integrated in the Lachine Canal regional path and reaching the South Shore)
Cité du Havre Park
Habitat 67 is an incomparable complex thanks to its modernism and originality. Apartment prices are reasonable considering the housing market in Montreal, where prices are lower than in most other major North American cities.
Purchase and rental

Purchase

In purchasing at Habitat 67, you become a Special Partner of a Limited Partnership. Therefore, the number of cubes purchased represents as many shares of the Limited Partnership and as many votes at the Annual General Meeting. The Special Partners Committee is composed of eight members, elected at the Annual General Meeting. Their mandate is to review the state and progress of the affairs of the Partnership.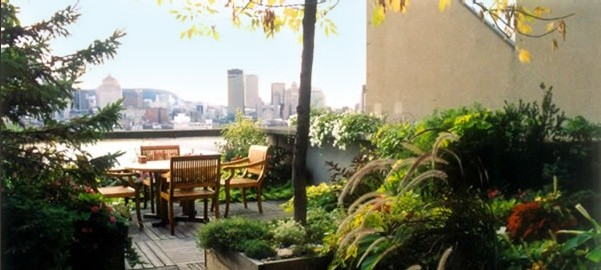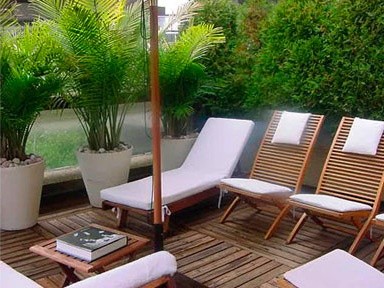 The role of the General Manager is namely:

manager of the building
registrar and transfer agent for the shares
responsible for the security, services and maintenance of the entire complex to keep the common areas in good condition
responsible for all communications with sponsors.
Rental

 The rental mandates are handled by real estate brokers, you can refer to the Centris website at centris.ca.
Contact Habitat 67

General information
Pierre Papiller, General manager
Guided tours – ticketing
Media/shooting requests
Follow Habitat 67 so you don't miss anything!
Newsletter
[yikes-mailchimp form="2″][instagram feed="2182″]
Latest news
Habitat 67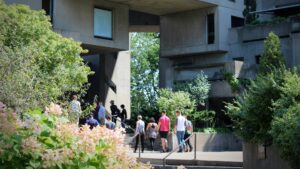 15 juillet 2021
Passionné.e.s d'histoire et d'Expo 67? Rejoignez notre équipe de guides pour les visites d'habitat 67, du 27 juillet au 31 octobre 2021.
13 juillet 2021
Habitat 67 annonce le retour des visites guidées de l'icône architecturale de Montréal dès le 27 juillet 2021. Réservez maintenant, places limitées!
12 juillet 2021
Objectif Expo: un dossier de l'ONF qui vous fait visiter le site de l,Expo 67 à bord de l'Expo-Express, en hélicoptère et en…aéroglisseur!