End of season promotion at Habitat 67
5$ off on guided tours from Tuesday to Thursday until October 31st.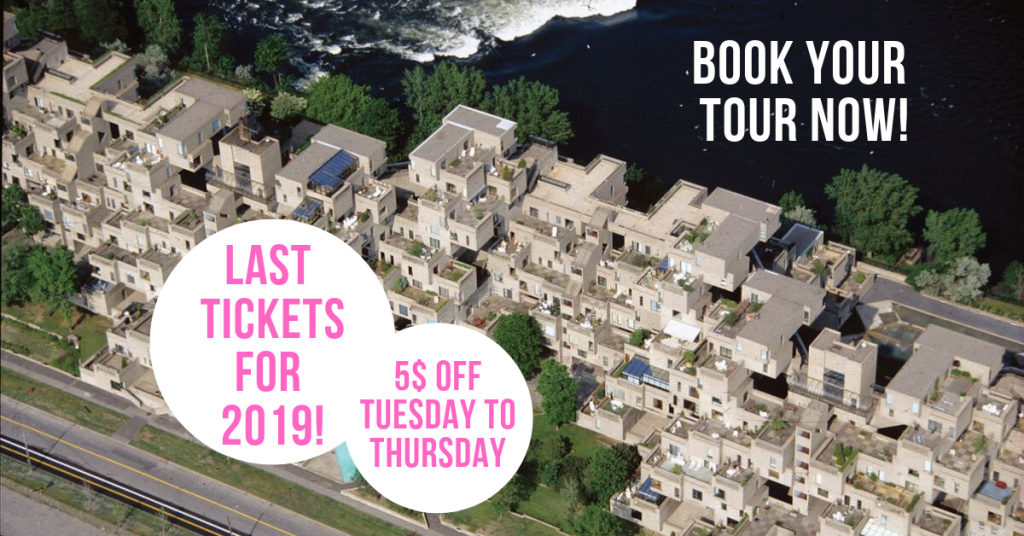 To end this third season, we are happy to offer a promotion on our guided tours. Get 5$ off on all tour from Tuesday to Thursday until the end of the season.
Simply select one of the available dates, either in English or French, to enjoy this promotion.
For more information, visit the Habitat 67 guided tours page or just book down below. Enjoy your visit!
Billetterie Weezevent